As you'll have seen from all the tweeting and near-daily content, the SOLD blog is a busy place! So we've recruited some fabulous new people to help behind the scenes, creating and managing the great content we're putting up. Without further ago, it is our very great pleasure to introduce the SOLD blog team!
Flo Nicoll is an Editor for Harlequin UK. She joined the company in 2009 after finishing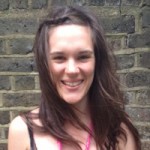 her literature MA and deciding to put her chronic addiction to romantic fiction to good use. And what better place to start than Romance HQ?! Working for Harlequin is still a dream come true for Flo, especially now she's running the SOLD blog – spotting and nurturing new writing talent is one of her biggest thrills, so she loves any excuse to interact with aspiring Harlequin authors! Find @flonicoll on Twitter, where she will be more than happy to chat about romance, writing, and pretty much anything else 🙂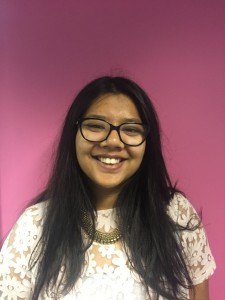 Farah Chowdhury is Editorial Assistant for Harlequin Romance and Harlequin Medical Romance. She joined Romance HQ after completing her BA in Comparative Literature at the University of Kent. A hopeless romantic at heart, she loves being swept off her feet and taken around the world without ever having to leave her desk! Being part of the Sold! team has been an exciting part of her Harlequin journey so far and Farah especially loves reading the amazingly imaginative and emotional scenes you all create for the #WritingChallenges. You can follow Farah on Twitter @Seefaraway for Sold! blog updates, content, questions and comments.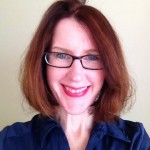 Editorial Assistant Deirdre McCluskey started her career at Harlequin in 2013 as Digital Editorial Intern with Harlequin E, Cosmopolitan Red-Hot Reads from Harlequin, and Carina Press. Currently she supports the editorial teams at Harlequin Heartwarming and Harlequin Superromance, and is a member of the So You Think You Can Write team.  Prior to her career in publishing, Deirdre worked as a bookseller, where she helped customers find their next favourite read.  Deirdre has been a sucker for an emotional story ever since Charlotte's Web made her cry salty tears when she was nine years old. Deirdre has a BA in English from the University of Toronto. When she's not reading, she enjoys cooking, running, and knitting imperfectly. Find Deirdre on Twitter as @Deirdre33.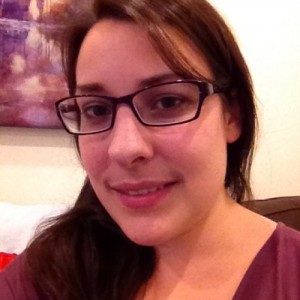 Shannon Barr, a Wisconsin native who transplanted to New York City for the chance to read and shape fun books, is the Editorial Assistant for Harlequin Intrigue and Harlequin Nocturne. A lover of any book with a HEA, she especially loves Alpha Heroes and books with quirky animals. When not reading, she can be found roaming Brooklyn with her 11-year-old puppy, Gracie. Follow @EAShannon on Twitter.
So, here we are – the SOLD Editors in the flesh! Tweet us, leave us comments, let us know what you'd like to see more of on SOLD – your wish is our command! And thank you to everyone who has read and shared the blog's new look – we hope you're enjoying it as much as we are!