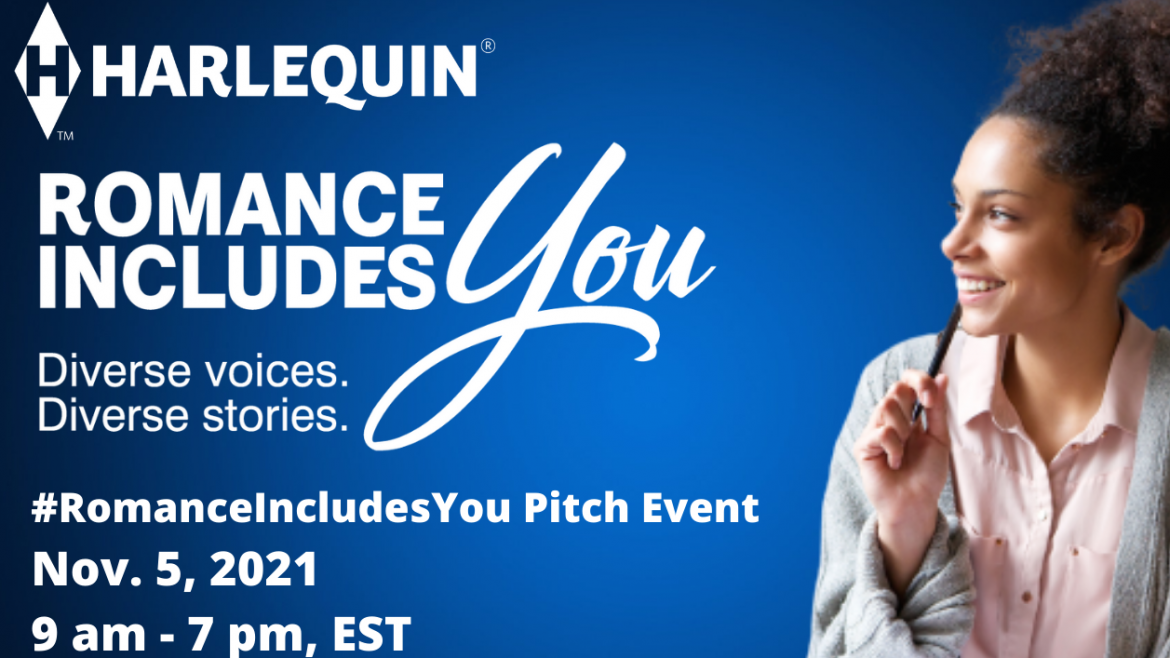 Are participating in our #RomanceIncludesYou Pitch this Friday, November 5th? We can't wait to see you there!
Join us on Facebook or Twitter for an exciting opportunity to pitch your romance novel to a Harlequin editor. We'll be on both platforms on Friday, November 5th, 2021 from 9 a.m. – 7 p.m. EST checking for story pitches from underrepresented authors across Harlequin's series lines. A few tips:
Please pitch only on one platform, and if you choose to pitch on Facebook, be sure to join the Write for Harlequin Facebook Group in advance!
If you get a "like" on your pitch, congratulations! You're invited to submit a synopsis and first three chapters by December 6, 2021 to receive editorial feedback.
Don't forget to use the hashtag #RomanceIncludesYou on social media and in your submission!
Visit our Romance Includes You page for further details on how to participate. And check out these tips on pitching successfully online.
Want to target a specific editor on pitch day? Check out our Meet the Editors page to see what series our editors are acquiring for. Keep an eye out for Katie Gowrie and Emma Marnell in the Write for Harlequin Facebook Group. And watch for these editors on Twitter:
Harlequin Special Edition – Megan Broderick (@megbrod12)
Harlequin Desire – Errin Toma (@DesireEditors)
Harlequin Presents, Harlequin Medical and Harlequin Historical – Charlotte Ellis (@cellisharlequin) and Hannah Rossiter (@Hannah_ER24)
Harlequin Romance – Emma Marnell (@MarnellEmma)
Harlequin Heartwarming – Kathryn Lye (@Lye1892) and Adrienne MacIntosh (@AdrienneApple)
Harlequin Romantic Suspense – Carly Silver (@CarlyASilver)
Join us for #RomanceIncludesYou on Friday, November 5th, 2021. We can't wait to see your love stories!