Alison Roberts is a New Zealander, currently lucky enough to live near a beautiful beach in Auckland. She is also lucky enough to write for both the Harlequin Romance and Medical lines. A primary school teacher in a former life, she is also a qualified paramedic. She loves to travel and dance, drink champagne and spend time with her daughter and her friends.
Don't miss Alison's latest books – The Wedding Planner and the CEO and Always the Midwife – out now!

1. What book first got you hooked on Harlequin?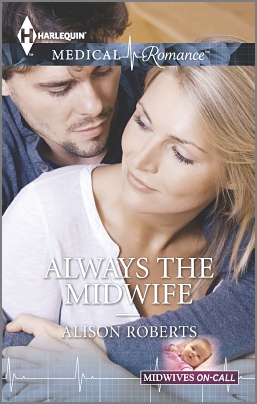 It was a Medical Romance by Marion Lennox—I wish I could remember the title!
2. How did you celebrate selling your first manuscript?
With champagne (of course). 🙂
3. Which of the many books you've written has stayed with you the most and why?
That's a very hard question and I can't pick just one. I would say An Unexpected Choice for its fun factor when my heroine managed to get engaged to two different men on the same night—neither of whom were the hero. I would also say Her Baby Out of the Blue because I loved twisting the much-used premise of the secret baby but making it the heroine's baby and not the hero's. My first Christmas story Christmas Bride-to-Be was set in small town New Zealand and I loved that, and let's not get started on my leather-clad, motorbike riding paramedics because I love them all…
4. What's top of your TBR pile?
Let me go and have a look. I've got Patricia Cornwall's latest Flesh and Blood and a heap of romances to look forward to. The pile is in danger of toppling. And then there's my Kindle with a whole lot more. The pile never seems to get smaller!
5. What book do you wish you'd written and why?
Another hard question. I think I'd go back to a childhood favourite like Anne of Green Gables or The Borrowers or the Narnia series or… I could list dozens and the reason I'd choose one is because I'd love to have given that kind of magic to a child and to foster or perhaps instil the kind of lifelong love of reading that will always bring me such joy.
6. What's harder—first or last lines?
I would say the first line because that's what's going to capture or lose the interest of someone who's opened your book. I find the last line often just 'happens' and when it's there you know it's time to stop.
7. How do you choose your characters' names?
That's actually getting harder because I have favourite names and you can't keep using them! Sometimes I'll hear a name and know I want to use it so I'll scribble it on a piece of paper that I'll probably lose. Sometimes I'll choose one and then down the track it just doesn't feel right so I have to change it, which means a red flag for proofing time! I love nicknames, too, or the way some names get shortened—but sometimes that's only suitable for secondary characters. Like the Philippa I had as a heroine's daughter who was called 'Flipper.'
8. How do you push through writer's block?
With blood, sweat and tears L No, actually, I have two failsafe methods. The first is to go back over what I've already written in detail—tracking the way the characters and their relationship are developing or the story arc and what's happening when. Often a block happens because you've taken a wrong turn somewhere. The other thing that always helps me is to talk to my tribe—and by that I mean the wonderful writer friends I'm lucky enough to have in my corner. Talking always helps and if enough spaghetti gets thrown at the wall, something is bound to stick sometime.
9. What's the best career advice you've ever had?
That it's conflict that captures interest. As I once read, if you're sitting in a restaurant and there are two tables near you and at one table there is a couple who are holding hands and gazing lovingly at each other over the candlelight, and at the other table is a couple who are having a blazing row, it's no contest which one you are going to be more interested in, is it?
10. Your preferred writing snack?
Chocolate. Or roasted, salted peanuts. 🙂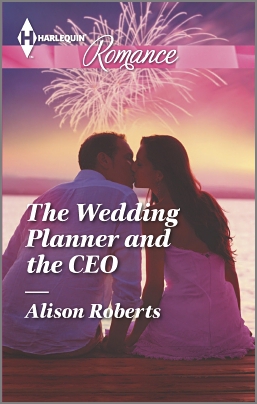 11. Who is your favourite fictional couple?
I think I have to pick Claire and Jamie from Diana Gabaldon's first book Cross Stitch. Two strong, independent characters who are courageous and feisty and real. The relationship is so real as well and the kind of passion we all dream of finding.
12. If you could rewrite your life, what would you change?
Tricky—because if I rewrote my life I wouldn't be who I am and I wouldn't have the same amazing people like my daughter and my friends that I love so much. It's tempting to look back and want to change the not so good stuff but that's what makes us who we are. If life was easy it would get boring, wouldn't it?
13. What would your readers be surprised to know about you?
I'm really good at knitting. When I was 14 I knitted my parents matching and very complicated Aran jumpers that weighed a ton. Come to think of it, I don't think I ever saw them wearing them.
14. What is your most overused word?
Hmm. That could be something I need to find out. Maybe someone could let me know? 🙂
15. If I wasn't a romance author, I would have liked to be…
A singer/songwriter. Or a professional dancer. Both at the same time, maybe.
16. When was the last time you said 'I love you'?
Yesterday, when I said goodbye to my daughter at the airport. Sniff…
17. What does love feel like?
It feels huge. Romantic and parental love is a cosmic hug that makes everything in existence less important than the person you love, including yourself, even. And it has a power like nothing else. You feel like you can—and will—do whatever it takes to protect and nurture that person. And then there are other forms that are just as powerful. It makes your friends your true family and it can bring communities together to achieve the most astonishing things. It feels like magic because that's what it is, I think.
18. What's your guiltiest pleasure?
Champagne. And cheese. Both French, of course!
19. What's your most romantic song?
It changes. I chose 'If I Were a Carpenter' for my wedding song and for a long time it was Lone Star's 'Amazed'. Right now, I'm loving Ellie Goulding's version of 'How Long Will I Love You' and John Legend's 'All of Me.'
20. Every hero needs a…
A heroine. Did you really need to ask? 🙂
We hope you enjoyed these insights into the wonderful world of Alison Roberts!
Happy writing 🙂