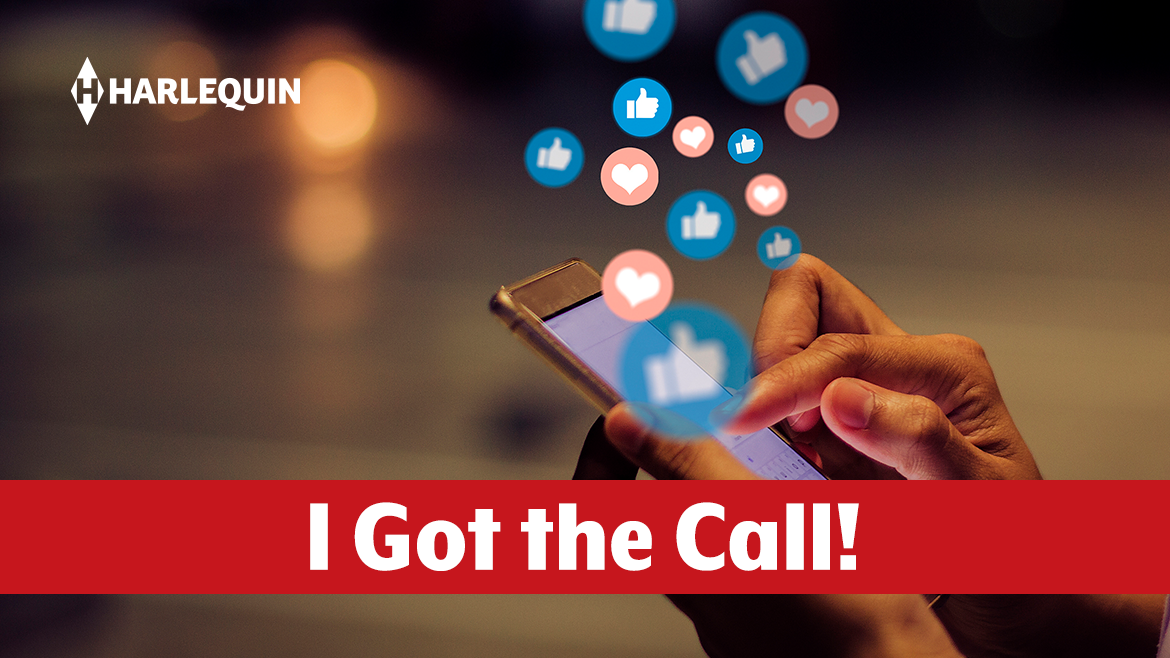 We're thrilled to welcome Ari Baran to Carina Press! Ari writes riveting, intensely emotional hockey romance; their first book, GAME MISCONDUCT, will be available in summer 2023.
Ari is a Philadelphia-based attorney and author. Follow on Twitter at @aribaranwrites or at aribaran.com.
Harlequin: Can you tell us a bit about yourself?
Ari Baran: My day job is also very writing intensive, but of a far more analytical bent, so I spend a lot of time daydreaming on my lunch break. I am married with a preschool-aged child, and when I'm not busy with work, writing, or family, I'm a huge metalhead (the "I have a spreadsheet to keep track of my listening" kind of metalhead) and a big hockey fan (the "I have subscriptions to several data visualization sites and a list of podcasts I keep track of on a daily basis" kind of hockey fan).
H: Why did you want to become a romance writer?
AB: I actually never thought I would become a romance writer! My first experience with romance novels was sneak reading my mom's collection of old bodice rippers when I was really too young for it, and I was both fascinated and horrified by them.
I've been writing my entire life, mostly fantasy with romantic elements, but it wasn't until hockey really took hold of my brain and refused to let go that the idea for a contemporary romance started percolating. I love hockey deeply, but it's not always kind to players or fans who aren't white, heterosexual cis men: there are a whole plethora of issues underpinning the sport and its culture. I couldn't get over the idea of writing a story that envisioned a more inclusive league, but still touched on the things I'm most interested in exploring—the way players' entire identities get swallowed up in the sport, mental health and body image, and the way players push themselves through injuries because they're expected to be tough, team-first guys and all of the fallout of that on their minds and bodies. And of course, ultimately, a happy ending. From there, Game Misconduct and its sequel basically wrote themselves.
H: What were the big steps in your journey to becoming a published author?
AB: I've been plugging along at publishing for quite some time. I queried my first novel in 2013 and found the process so demoralizing it took me literal years to try again! In the meantime, I kept writing, and amassed a number of drawer manuscripts. Eventually, I decided I needed to stop worrying and start trying again. I had been talking to a friend about querying Game Misconduct, she offered to put me in touch with her agent, Deidre Knight, and from there everything just fell into place. I revised and resubmitted my novel to incorporate Deidre's feedback and accepted her offer of representation. We went on submission, and a little more than a week later, we had the offer.
H: What advice would you offer aspiring writers?
AB: Write as often as possible, even if you aren't happy with the product on the paper. It can always be edited later but getting in the habit of getting the words out, even if you aren't in "the mood" has been invaluable to me as an author.
Read as much as you can, in both the genre you are publishing and beyond. I don't think it's possible to improve your craft in a vacuum.
Cultivate friendships and relationships with other authors—it's good to have people to commiserate with, learn from, and ask for advice. I am indebted to my author friends who have helped me along and hope one day I can pay that forward.
Finally, don't get down on yourself if your publishing journey isn't happening the way you thought it might when you were younger—there's no right way to do it.
H: What did you do when you got the call from Harlequin?
AB: I actually never had a call! I found out from my agent via email. I was working at the time, thankfully at home, because I'm pretty sure I yelled very loudly. Then I called my spouse, texted my friends and…then I had to go back to work! It was a bit anticlimactic.
Now let's hear from Ari's editor, Stephanie Doig:
"I love hockey romance, so this was a 'put everything else down and finish reading this book' kind of submission. Ari explores so many deep, interesting themes with a deft hand and never loses sight of the romance. The tension between these two men is incredible, and Ari kept me turning pages right to the end. I can't wait for this one to be out there in the world for readers to discover!"

Stephanie Doig, Editor, Carina Press
Welcome to Carina Press and Harlequin, Ari! And read more I Got the Call stories from new Harlequin authors at our archive.