NOVEMBER 1 – 5, 2021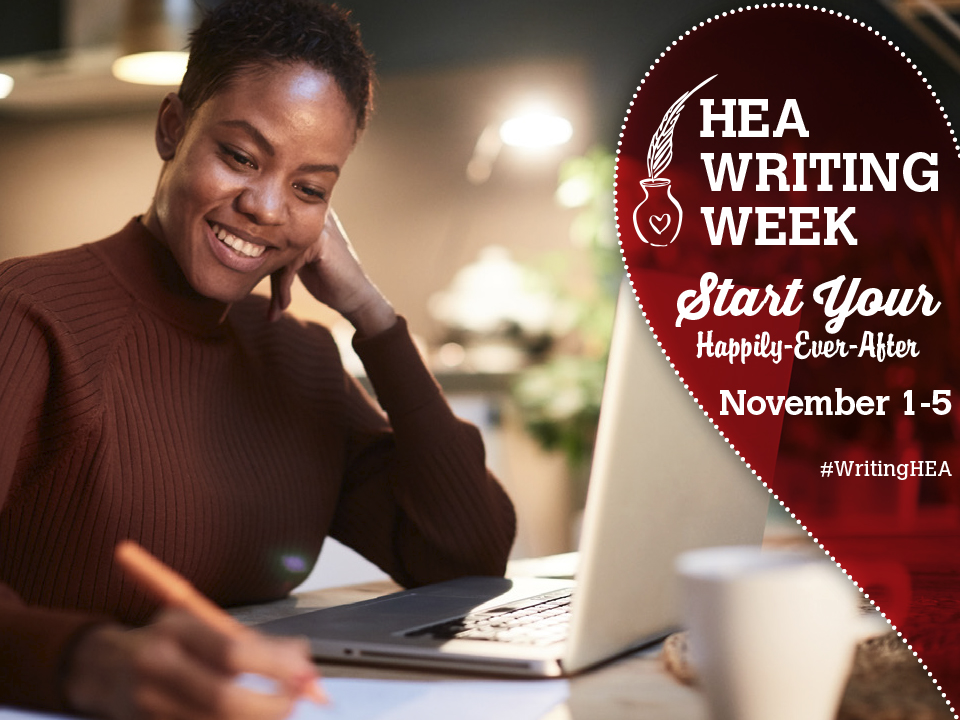 Kick-off National Novel Writing Month with 5 days of writing craft tips, activities, and advice from our editors from November 1 to 5 right here on WriteforHarlequin.com
WHAT TO EXPECT
We've put together a full week of activities, resources and events to fire up your inspiration:

Word Count Challenge – Write the first 1500 words of your Romance novel and use the hashtag #WritingHEA to share your progress.
Watch spotlights on Harlequin's romance lines and decide which Harlequin Series suits your voice and story best.
Join the Write for Harlequin community on Facebook and meet over 4,000 aspiring romance writers and Harlequin authors to answer questions and help you reach your writing goals.
Sign up for Write for Harlequin newsletter


Meet Harlequin editors to discover their must-haves for romance stories and find out common reasons for manuscript rejections. Ask us anything in this chat session!


We're calling for stories by authors in underrepresented communities for all Harlequin romance lines. Get instructions on how to pitch your story here.
If one of our editors "likes" your pitch, submit a story synopsis and the first three chapters by Dec. 15.
---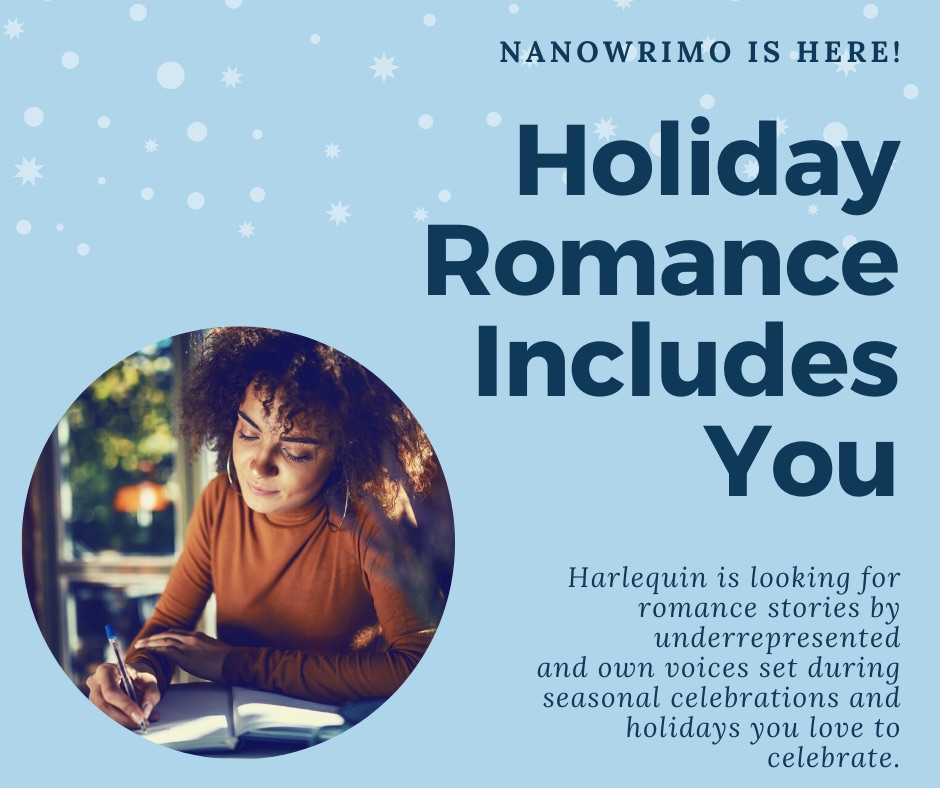 #HolidayRomanceIncludesYou – Accepting submissions now to December 31st, 2021
We are actively seeking more holiday romances by authors in underrepresented communities. We want to read your happily ever afters set around seasonal celebrations, cultural and religious holidays, family traditions and festivities that are important to your community. What is it about holiday romance that appeals to the Harlequin editors? Click here to find out and include #HolidayRomanceIncludesYou with your manuscript title when you submit via Submittable.
Please include a query letter, 2 – 3 page story synopsis and the first three chapters of your story.
WHAT IS NATIONAL NOVEL WRITING MONTH?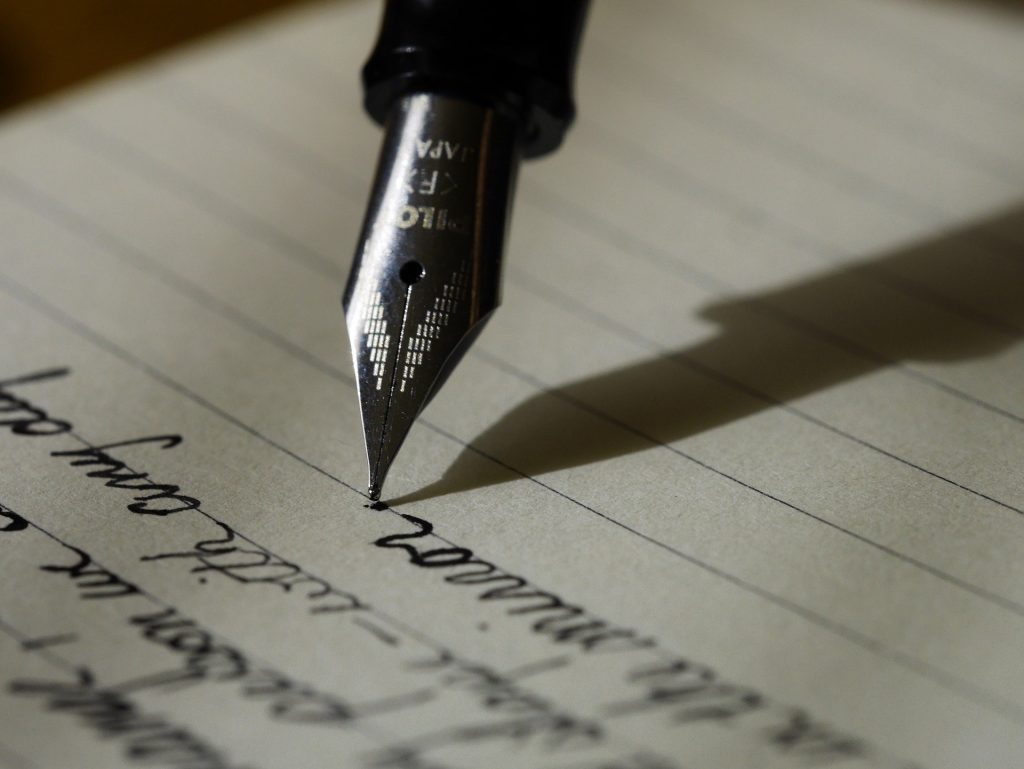 National Novel Writing Month (#NaNoWriMo) is a non-exclusive event for anyone willing to make the commitment to write 50,000 words in a single month; 1,667 words per day (69 per hour, 1.2 per minute).
The typical length of a novel is anywhere from 80,000 to 100,000 words. Anything over 40,000 words can fall into the novel category, however 50,000 words is considered to be the standard minimum length.
While that may seem like a lot, setting goals and joining a community to share your progress can help!
HOW YOU CAN PREPARE
Helpful Resources for Inspiration
What is Category Romance? And Why Is It So Satisfying? – Perfect for anyone new to Romance Writing or WriteforHarlequin.com
How to Write a Great First Chapter – Prepare to tackle your first 1500 pages by reading this excellent resource
An Editor's Guide to Writing Your Synopsis – Helpful guidelines when it comes to submitting your work
I Got the Call: Meet New Harlequin Desire Author Katie Fry – Find out how Katie joined the Harlequin community early on as a way to foster inspiration in her writing