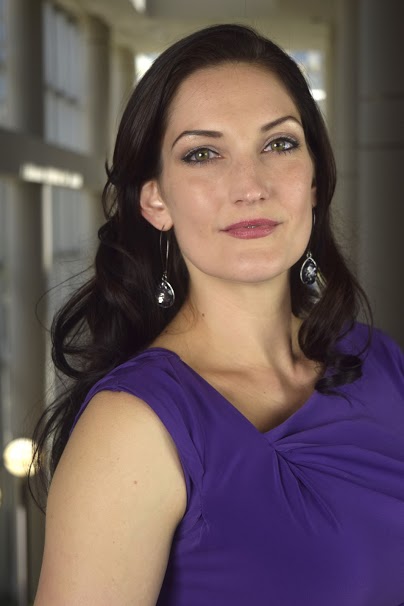 The week we're pleased to introduce Harlequin Historical's newest author, Madeline Martin. Read her call story below!
Writing has given me a lot in my life. It's given me confidence when I had none, it gave me back my identity when I felt like I lost it after motherhood, and it gave me a reason to keep going through the darkest days of adulthood.
This is a lot to get out of writing, I know, but to understand the impact of my call story, you must understand how much writing is threaded within my heart. Somewhere between graduating college and having my second child, when my world was filled with pureeing baby food and wellness appointments for the kids, and an endless loop of cooking and cleaning and working, I sort of misplaced myself…until I went to my first local writer's meeting.
People there weren't just asking me about whose wife I was or which child was mine. They were asking me about my books and my characters; about me. I was no longer someone's something, I was me and for the first time in what felt like a long time, I had worth on my own.
I began writing in earnest after that. I got up at 4:30AM every morning to write before the kids had school and I had work, and I wrote on my 15 minute non-smoker breaks at work. I wrote in any pocket of time my family was sleeping or away. It was then a dream really took root within me, not only to publish, but to be an author like the ones who wrote for Harlequin.
Several years later, I found myself going through a heartbreaking divorce after 13 years of being together. I wasn't published at the time, but I was still writing. Many mornings I was already awake when my alarm went off at 4:30AM and I laid there, staring at my ceiling with tears leaking from my eyes. I know, it sounds terribly dramatic, but it was truly the most awful time in my life. I cannot tell you how many of those mornings I lay there and thought to myself, "What is the point of getting up and writing today?" But I did it anyway. It wasn't easy, more times than not, my writing felt hollow to me, a husk of the love it'd once been. But I feared that if I stopped, I would lose it forever. So I wrote and as time went on and my heart healed, the magic came back to my words.
Several more years, six full length novels, six novellas (and an upcoming five book series) published under a small press and through indie publication later, I still held the dream to be an author with one of the major publishing houses. That's when the call came.
I was at work and my phone rang with an unknown number that ended up being my agent, Laura Bradford. She told that Harlequin Historical wanted a two book deal with me. My office was dead quiet and I had to keep my voice low as I was talking. It was the most exciting, super quiet moment of my life. Afterward, I went for a walk to wrap my brain around the news, grateful for my sunglasses, because I just couldn't stop crying. Harlequin Historical, the very embodiment of romance novels in my mind, wanted my books.
I think back often to that despondent me from so many years ago, who listened to the alarm clock going off while silently crying and thinking "What's the point?" And now I know, this was the point. Because in addition to all the other things writing has given me in my life, it also gave me my dream come true.
Side note: Contrary to how it appears in this post, I promise I really don't cry very often.
Thank you to the wonderful Harlequin Historical family who have welcomed me so warmly. I am honored and proud and beyond grateful to be your newest member.
NEW AUTHOR ALERT! I am delighted to welcome @MadelineMMartin to the Harlequin Mills & Boon family. Madeline writes Historical romance & her fabulous debut book, How to Tempt a Duke, is out in December. Welcome Madeline! @HarlequinBooks @MillsandBoon #HarlequinHistorical— Laurie Johnson (@lauriecprescott) 3 May 2019