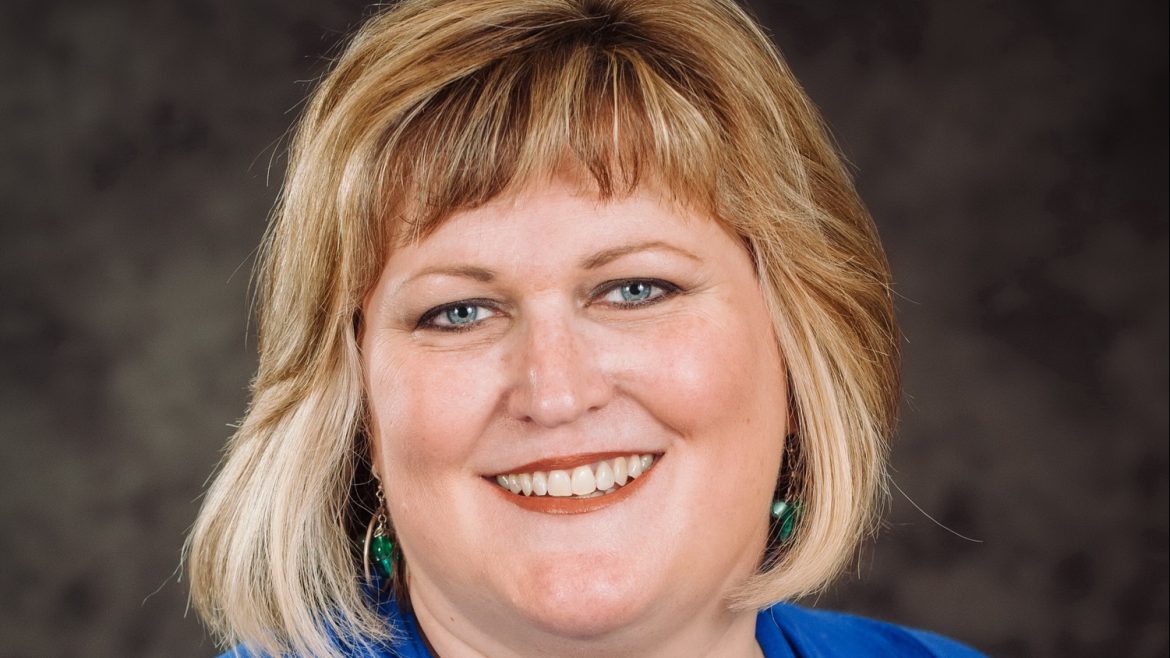 We're thrilled to welcome Allison B. Collins to Harlequin Western Romance! Read her inspiring story below!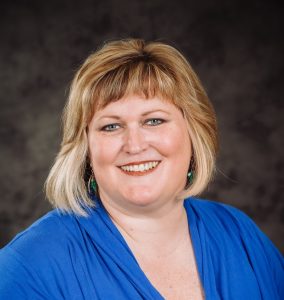 It all started with a dream I had a couple of years ago about five ranching brothers who lived in Montana. They were all there: the wounded soldier returning to the family's dude ranch, the veterinarian, the bad boy cowboy, the charmer, and the divorced brother who runs the ranch. I even dreamed about their wives/ girlfriends! We live in the big city of Dallas, but at heart I'm a small Western town girl.
I had been working on the second book in a different series, but these ranching brothers wouldn't leave me alone. So I set aside the other book and started writing my wounded cowboy. And completely fell in love with all of them, including the heroine and her adorable daughter.
Last summer at the RWA conference in San Diego, I pitched to an editor that I knew liked small town Western romances. She requested three chapters and a synopsis, but I waited till I finished the book and sent it in September. On November 3rd I received an email from the editor requesting the full book, so I sent it to her right away.
Then on March 2nd (a day etched in my memory!), my cell phone rang while I was at work. A piece of paper covered the caller ID, so when I picked the phone up, my heart started pounding. It was Toronto, Canada. The editor I was dying to work with, Johanna Raisanen, was on the phone. And she wanted to publish my book. MY BOOK!
We talked about the details, and she asked if I had thought about a series. I told her I planned for this to be a five book series (one for each brother). She then asked me to write a synopsis for the next two books and send them as soon as possible.
"I immediately burst into tears. . . 'Harlequin wants to publish my book!'"
As soon as we hung up I called my husband and immediately burst into tears. He asked what was wrong and I told him "Harlequin wants to publish my book!" He said "That's great! Don't cry. Does this mean you get to go to the party at RWA?"
I have never written a synopsis for one unwritten book, much less two! I spent the next few days writing and rewriting, brainstorming with two of my best friends and critique partners, got them done and sent off.
Fast forward another five days when Johanna called me to say she wants all three books! I've been on Cloud 9 ever since. It's long been my dream to be published with Harlequin Romance—especially since they were some of the first romances I read so many years ago! So to say I'm now an author for Harlequin Western Romance still gives me goose bumps.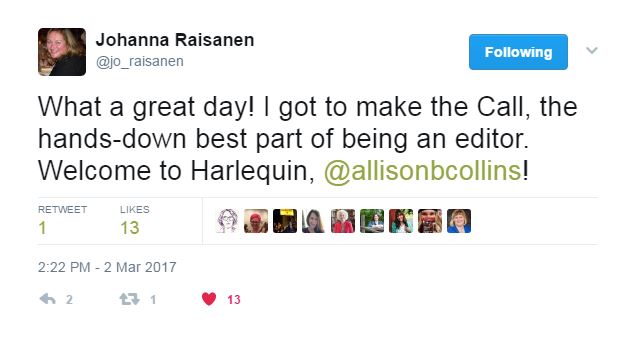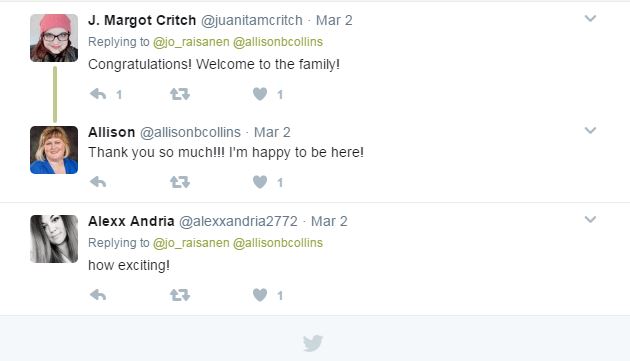 Thank you, Johanna, Kathleen Scheibling, and Harlequin, for believing in me and falling in love with my cowboys.
I'm so excited that A Family for the Rancher will release in February 2018 from Harlequin Western Romance. Nash Sullivan is returning home from the war in Afghanistan to lick his wounds and get back into life on the family guest ranch, despite the disability he's keeping a secret. A widow of four years, Kelsey Summers, a physical and occupational therapist, has been hired to work with Nash and get him on the road to recovery faster. She can see past his physical wounds to the guilt he carries over losing his unit in battle. As she gets to know Nash, she has to keep her broken heart wrapped in batting, because he's slowly becoming too important to her.
Don't miss Allison's book in 2018! And say hello to Allison on Twitter @allisonbcollins!