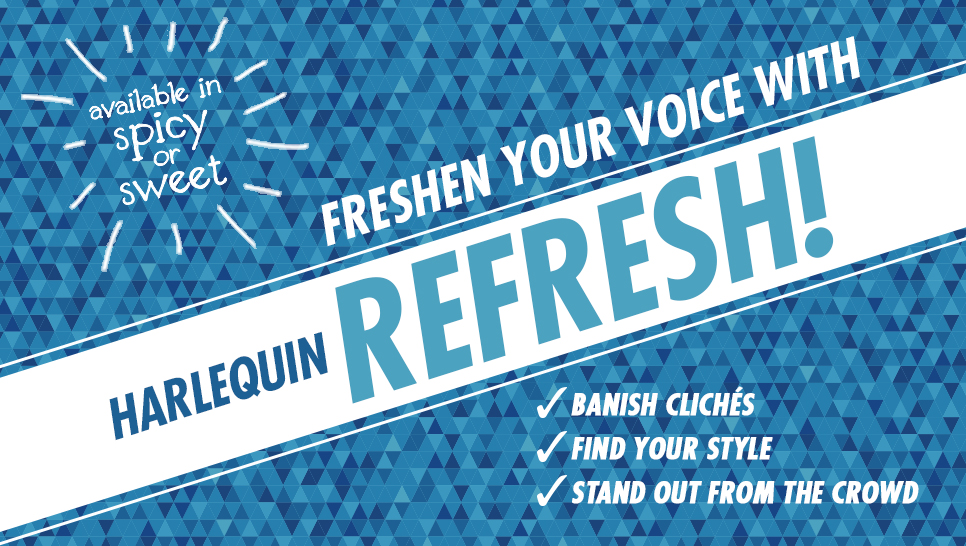 Do you have New Year's writing resolutions? Are you ready to freshen your voice? Want tips on writing with authenticity, originality and passion? Welcome to Harlequin REFRESH! on the So You Think You Can Write blog.
Each week in January we'll feature posts by editors and authors on the theme of voice in romance writing. We'll be looking at topics such as avoiding clichés, developing your own voice, catching an editor's eye, and keeping things fresh.
We hope you'll share your writing questions and challenges in the comments, get inspired, and pick up tips to help find a writing voice that's contemporary, original, heartfelt, and authentically you.
Any questions on voice you'd like answered? Let us know in the comments! And check in with us next week as we get started!