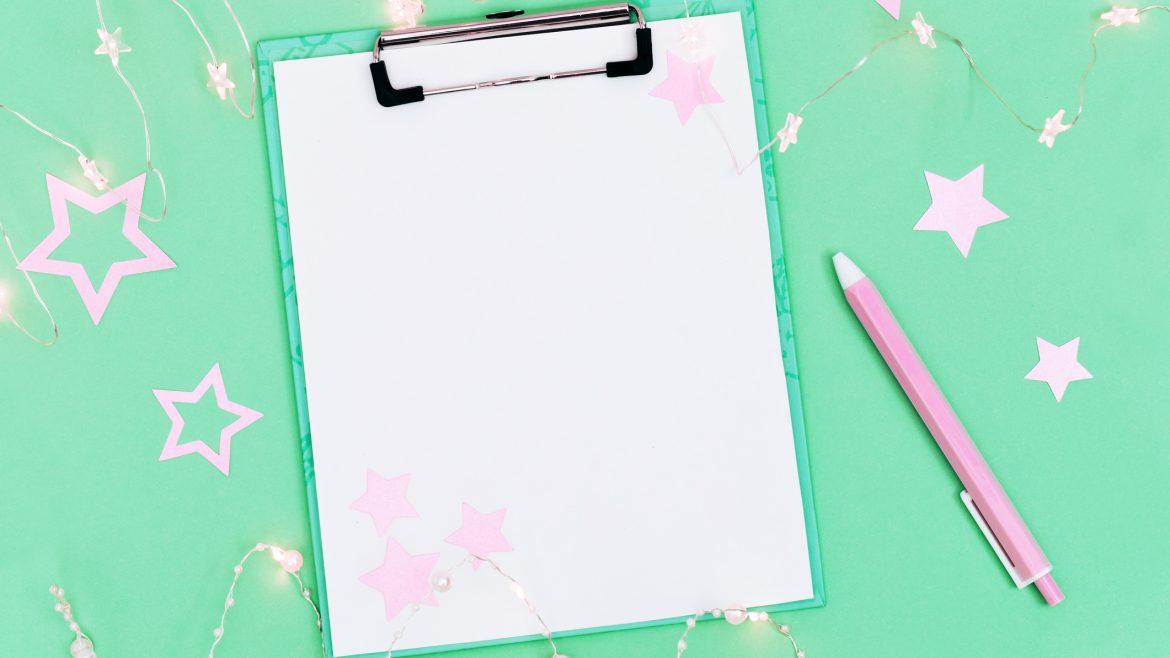 Updated June 2021
Carina Press is committed to inclusion and representation in our publishing program. We're interested in seeing not just manuscripts that feature characters from a range of backgrounds and experiences, but books written by authors from traditionally marginalized or underrepresented groups, including (but not limited to) Black authors, authors of color, disabled authors, and LGBTQIA+ authors.
We've pulled together a general imprint-wide wishlist for our 2022/2023 publishing schedule and asked our editors what they'd most like to see! For all of the below, we welcome LGBTQ+ romances as well as m/f.
General Wishlist
Contemporary romances that balance deep character development and realism with humor and hope. We'd love to read more MCs who will steal our hearts and make us laugh and cry as they find their HEAs. Think Act Your Age, Eve Brown by Talia Hibbert, Love at First by Kate Clayborn, or One Last Stop by Casey McQuiston.
Romantic Suspense: We're looking for series with long-term potential, following the same protagonists through multiple books. Romance arc should be strong, without leaving readers waiting too long for an HEA. J.D. Robb's In Death series is the classic example here; others include the Cut & Run series by Madeleine Urban and Abigail Roux, and the Big Bad Wolf series by Charlie Adhara.
Paranormal Romance: We're always on the lookout for big, classic PNR/UF titles that are full of magic and suspense. In addition to classic PNR, we're also looking for PNR with a romcom flavor along the line of the BeWere My Heart series by MaryJanice Davidson—light-hearted and fun, but with high stakes and real danger driving the plot.
Carina Adores: We are actively acquiring books for our LGBTQ+ trope-based contemporary romance line, Carina Adores. We're open to a variety of tropes, but right now we're particularly on the lookout for fun, fast-paced romances with sparkling banter and big feelings: enemies to lovers, fake relationships/fake dating, grumpy/sunshine. For more detail, please see the full Carina Adores submissions guidelines here.
Editor Wishlists
Kerri Buckley, Executive Editor, Stephanie Doig, Editor, and Ronan Sadler, Editorial Assistant, updated the above imprint-wide list and welcome all queries related to it. They've each also contributed to the editor-by-editor wishlists below.
Kerri Buckley (@BuckleyKerri)
Pronouns: She/Her
Reunion romances where both parties have just been pining away in the sweetest, most deliciously gut-wrenching way forever and ever.
STILL WANT: Single dad romances. Grumpy gray-hairs in particular.
STILL WANT: Heroine-centric stories/women's fiction crossover. No high concepts required; lots of focus on character growth, the emotional side of relationship dynamics, and possibly the larger biological family or chosen family. Non-traditional POV choices welcome here although we do require an HEA/HFN, even if the romance isn't completely front and center all the way through. Think Eleanor Oliphant is Completely Fine with a more romantic ending between Eleanor and Raymond, or Mariana Zapata's Wait for It.
Stephanie Doig (@StephanieDoig)
Pronouns: She/Her
Loveable jerks! I'm very into them. This works particularly well in slow burn enemies to lovers or fake relationship romances, where one character seems completely believably terrible, and then we learn that they're secretly a big (grumpy) softie.
Bring me your found families! Large (or small!) groups of friends and all the complexities that come with that.
While I love a low conflict romance, I find myself in the mood for high stakes and drama lately. I'd love to see your soapy, sprawling romances in all genres—historical romance, contemporary, paranormal, etc.—hit me with the OTT plots and emotions.
Action-adventure romance/mystery crossovers: I would love to see more heroine-centric action-adventure romances a la Julie Moffett's Lexi Carmichael series. Is your bumbling heroine tasked with solving a particularly challenging mystery (and does she have a sense of humour about it)? I'd love to read that book.
Ronan Sadler (@RonanEdits)
Pronouns: They/Them
"Difficult" characters. I'm really interested in characters who are labelled as difficult or unlikeable, especially if they're marginalized. The world can so often expect perfection from marginalized people, so I'd love to see characters who are messy or screw up and still get to find happiness.
Deep character work with big emotions, like Honey Girl by Morgan Rogers.
High stakes, big worldbuilding paranormals, especially with morally grey protagonists, and double especially from marginalized writers.
Distinctive prose voices—voicey, lyrical, and everything in between. I love an immersive prose voice that shapes the tenor of the story.
For Carina Adores, I'd love to see more trans, disabled, and queer of color stories, especially if they upend tropes or use them in unexpected ways.
Alissa Davis (@AlissaDenay)
Pronouns: She/Her
Forced proximity romance. This is my favorite trope in any subgenre, so if you have it, I'd love to read it. Whether we're talking chefs in a restaurant kitchen, a wide receiver and the rival team's quarterback, partners in a law firm, two people stranded in a cabin, or a duke and his aloof personal secretary, I want to see them navigating inconvenient sexual tension. I'd especially like to see a really funny, snarky, forced proximity romcom set in the workplace.
Foodie romance. Please send me your romances where food is a major part of at least one character's love language. Bonus points if it's set in New Orleans.
A great search and rescue romance series, especially one where the rescuers are paired with canine teammates and there's lots of focus on the bond between the rescuers and their dogs.
Sports romance, especially with LGBTQIA+ characters. I tend to trip over my own feet, but I'm so inspired by the dedication I see in athletes like Simone Biles or the US Women's National Soccer Team players, and I'd like to add more sports romance to my list.
Contemporary romances featuring large extended families. I have about thirty-two first cousins, and I love the dynamics of a character bringing their significant other to meet the wild, messy, protective extended family.
John Jacobson (@Femme_Trash)
Pronouns: They/Them
The more the world seems to get topsy-turvy, the more that I look to romances as a form of escape. I find myself craving romances that are unputdownable, that totally sweep me into another world. Whether the book is a contemporary rom com or a paranormal, I want to be able to lose myself in the story from start to finish. I also will always delight in seeing submissions from marginalized authors about marginalized characters. Specifically, I'd love to see:
Romantic mystery and suspense series that thrive on drama. Think a league of bodyguards or mercenaries fighting for good in a messed-up world, falling for the people they're charged to protect one at a time.
Carina Adores submissions that center trans, nonbinary, and intersex characters and feature juicy, high-conflict tropes such as May/December romances.
M/M romantic suspense that explores gender roles between the heroes. This can mean playing with tropes like the May/December age gap or discussing uniquely queer conflicts as a part of the romance plot.
Otherworldly paranormal romance with deep world-building, diverse characters, and high-drama conflict. Think Kresley Cole or J.R. Ward in tone—utilizing fated mates, warring factions, secret babies, or maybe even all three!
Light romantic comedies with paranormal elements. Helen Hoang meets Molly Harper or Jenn Burke. I would especially love something witchy.
Contemporary romances with a modern tone that have a strong central conflict. I'd particularly love to see Black romances in this category, as well as romances with fat-identifying main characters and main characters with disabilities.
Deborah Nemeth (@DebNemeth)
Pronouns: She/Her
I'm eager to acquire stories that subvert expectations, with protagonists whose goals and lives get complicated by falling in love. I'm very interested in working with authors of diverse backgrounds. Here are some submissions I'm particularly seeking right now:
Low-angst, feel-good contemporary romance and romcoms with sparkling banter and characters who have a great sense of humor
Stories featuring nerds and geeks and specialists and brainiacs of all flavors
Romantic suspense, especially K9 teams, wilderness rescues, and mountain settings, with series potential and ample attention paid to relationship development
Contemporaries featuring fake relationship, enemies to lovers, secret agenda, arranged marriage, second chance, forbidden romance, and forced proximity tropes
Attraction of opposites pairings, such as wilderness/urban, grumpy/sweet, homebody/nomad
A secret baby romance with a fresh and uber-convincing setup for the initial nondisclosure
Cozy mysteries with unique sleuths and appealing hooks such as unusual hobbies/crafts or settings or professions
Stories featuring passionate characters with big personalities, such as adrenaline junkies, activists, scientists, and performing artists
Mackenzie Walton (@MackenzieWalton)
Pronouns: She/Her
I'm always looking for well-rounded casts, intricate world-building, and strong, authentic dialogue with distinct character voices. A sense of humor is always a plus! And even more specifically:
LGBTQ+ romantic suspense with tons of tension, both in and out of the romance. I'm especially interested in couples we can follow for multiple books in a series.
LGBTQ+ historical, from Regency and Victorian to more niche time periods/settings. I love it all!
Paranormals with thoughtful world-building. I'm very into shifters, but also vampires, magic users, demons, and more. I really want fresh, fun takes on paranormal romance.
First-person narration from a protagonist with a strong, witty/snarky voice. I love being fully immersed in a delightful character. For a great example of what I mean, check out Charlie Adhara's Big Bad Wolf series.
Some tropes I can't get enough of, in any genre: marriage of convenience, forced proximity, enemies to lovers. Basically, if the couple is annoyed by how much they're attracted to each other, I'm a big fan.
Non-office workplace romances. Think retail, baristas, schools/universities, even astronauts—I want to see more books with characters falling in love on the job, but not in the boardroom.
I'd love to see more romances set in Southern California (where I was born and raised) featuring leads who are people of color.
Protagonists who are neurodivergent, but it's not treated as part of the conflict.
Virgin heroes, across the board. Can't get enough of them.
Kate Marope (@TheRibbonMarker)
Pronouns: She/Her
I'm looking for pragmatic and unapologetic characters who know what they want, and how to get it. I'm especially interested in LGBTQ+ and multicultural protagonists from neurodivergent and diverse socioeconomic backgrounds.
Perennial favorite tropes include: friends-to-lovers, enemies-to-lovers, partners-to-lovers, single dad, May December, and marriages or relationships of convenience.
For Carina Adores, give me stories centered around demiromantic or pansexual POC. If it's May December, con artist, or second chance romance, please send it to me now.
Paranormals featuring non-western cultures, intense clan politics, and exquisite world building. I would love a supernatural Mr. and Mrs. Smith. LOL!
Any romance with adorable cinnamon roll, or snarky starchy (Mr. Darcy-esque) heroes. Make me squee and smile like a fool (e.g. Strange Love by Ann Aguirre).
Contemporary romance featuring at least one lead who is very close to their family. Show me their family dynamics and how it all works. Bonus points if it's set in southern Africa (Bafana Bafana!).
Bodyguard or fixer agency-centric romantic suspense with clear series potential. Think Mary Calmes' Torus Intercession series.
STILL WANT: Darker romance featuring morally compromised protags who protect their love interest from both external and internal peril. Ruthless romantics (in all meanings of the term) also welcome. Think Kresley Cole's The Player, Jessica Gadziala's Grudge Match, or Kenya Wright's The Lion and the Mouse series.
STILL WANT: Slow burns that are really sweet and focused on the romantic arc (e.g. Aidan Wayne's Play it Again or Mariana Zapata's From Lukov With Love).