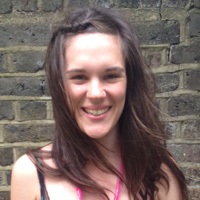 Hi everyone,
I hope you've been enjoying the new blogs and features on SOLD so far – we've certainly enjoyed putting them together for you! Any favorites? It's always fascinating to know exactly what people are reading and loving!
It's 1st February now, which means The Most Romantic Day of The Year (officially) is approaching. You guessed it, it's Valentine's Day! Whether you like or loathe the tradition, how magic that a whole day exists that is dedicated to celebrating your loved ones.  As you might imagine, it's a day that everyone at Harlequin gets very behind  I, for one, will be spending the day learning to make and cook tortellini, from scratch. A recipe for love, or total disaster? Who knows! Perhaps I need a plan B… do any of you know what you'll be doing? Do share below, in case I need added inspiration!
But it's not just in real life that we'll be celebrating romance in February – there'll be tons of fun stuff on SOLD too. We'll be continuing with the great Q&As and Ultimate Crushes from your favourite authors, but we should have some great video content for you to enjoy too. And, on V-Day itself, look forward to a special feature celebrating the exclusive digital release of Resisting the Siclian Playboy, our wonderful SYTYCW 2014 winner Amanda Cinelli's debut book for Harlequin Presents! All that, and more, coming soon.
So, until then, happy writing, and Happy Valentine's Day to you all!
Love Flo x