Ever wondered what the Harlequin editors are really like? Then you'll love the Sold Blog's new feature, Confessions of a Harlequin Editor! Every two weeks, a new editor will give you the lowdown on herself, what she likes and what she's most excited to see in a submission. This is your chance to get to know the personalities and tastes of the Harlequin editors, so don't be shy – we're friendly and we can't wait to read your books 🙂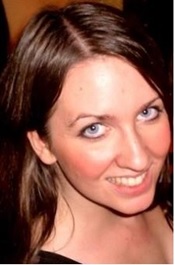 Raindrops on roses and whiskers on kittens… Kathryn Cheshire (Assistant Editor/Editorial Assistant on the Harlequin Historical team) reveals a few of her favorite things!
1. Girls' nights in
I can tell I'm growing up, because just a couple of years ago, this would without question have been 'girls' nights out'! But, getting my best friends over for pizza, Prosecco and chick flicks is now so much more enjoyable than squeezing into my highest heels and venturing out in the cold to go clubbing. Friends are such an important part of any girl's life, so when I read submissions, it's often something I look in the heroine – seeing how she interacts with other women makes me understand exactly what type of person she is, and whether she's someone I'd want to be friends with myself.
2. Travelling
Over the years, I've done a lot of travelling, and I can't get enough of seeing new places and trying new things. The food, the beaches, the people, the cities, the history – exploring a new place never fails to give me a buzz I can't get from anything else. And (ssh, secret tip!), if you want to get in my good graces when submitting a manuscript, send your characters off to somewhere exotic – I will instantly be intrigued!
3. Food
I've always loved my food – what girl doesn't! – and trying out the latest restaurants in Soho (always rounding the evening off with an ice cream!) is one of my favourite past-times. And, my love of food affects the way I read submissions too! If an author can use all the senses to really transport me to another place and another time, the story instantly comes to life for me, and I'll be guaranteed to want to read more!
4. Adrenaline
I didn't know I was a bit of an adrenaline junkie until quite recently. Yes, I was always first in line for all the scariest rides at the theme parks, but that was about as far as it went. Then, on my gap year, I went skydiving, did the second highest bungee jump in the world (8.5 seconds freefall, eek!!) and went underground rafting. And, I LOVED it! So for those of you who agree that a combination of fear, excitement and drama is the best combo, feel free to send me all those submissions that will get my heart racing – the crazier the activity your hero and heroine are doing, the better!
5. Reading
There's a reason I chose to work in publishing, and mostly, it's simply because I love reading! Curling up with a book and a hot chocolate by a roaring fire or lying by a pool, cocktail in one hand, Kindle in the other is, to me, the perfect way to spend a day. And, , last night I missed my bus stop because I was so engrossed in The Secret History. That's my ultimate test for a gripping read :-), and I challenge anyone out there to send me a manuscript which will do the same (I might just hold you to blame if my boss asks why I'm late in to work!).
So, there you have it – an introduction to the lovely Kathryn Cheshire! Do you share any of her favorite things?  Or, even better, have any questions for her? Then get in touch with her below, or follow Kathryn (@CheshireKat3) on Twitter!