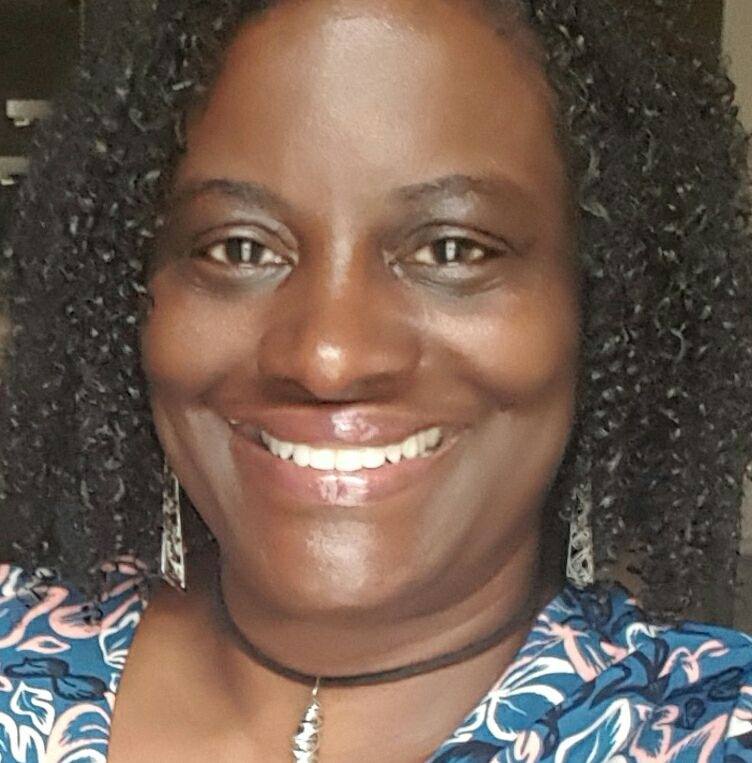 By Reese Ryan, author of Secret Heir Seduction
In honor of Black History Month, author Reese Ryan shares her experience as a young reader and romance fan, a romance writer and why we need diversity in romance. This post previously appeared on the Harlequin Blog.
I've always enjoyed experiencing and learning about other cultures. Mediterranean, Thai and Indian foods are among my favorites. I am endlessly fascinated by the beauty found in other cultures. Ancient sculptures, paintings and architecture. Colorful, elegant saris. The beautiful, dark skin and naturally blond hair of Melanesians, native to the Solomon Islands near Australia. The rich, multicultural diversity of Toronto. The colorful yet harmonious structures characteristic of many cities in Latin America.
Having appreciation for other cultures has broadened my perspective, for which I am grateful. However, eight years ago I made a surprising discovery. My first book—a black romance—was about to be published. Yet, I realized that I had read very little in the way of black romance.
Let that sink in for a minute. Because it hit me like a ton of bricks.
As a kid I was a voracious reader who spent more time in my neighborhood library than I spent outside. I adored Louisa May Alcott, Jane Austen, Paula Danziger and my favorite—Judy Blume. But I can't recall reading fiction by an author of color.
There weren't a lot of books by people of color on the general shelves of my little neighborhood library. (Who'd think you'd have to go to the African American section to find black books in a library in a mostly black neighborhood?) But that was nearly four decades ago. Surely things have changed.
I can't speak for that library. I haven't been there in more than twenty years. But generally speaking…not so much.
There are certainly a lot more authors of color and books with POC protagonists. However, they're still not always easy to find. Unless you go looking for them.
And I wasn't.
Like many open-minded readers, I just wanted to discover great books. Books that made me laugh and cry and swoon. Characters that stayed with me. Settings that made me feel like I was there. I wasn't actively seeking black or white or Latinx books. I just wanted to be lost in a fantastic story, and I expected those great stories to find their way to me. Very few #OwnVoices stories with POC protagonists and authors had.
Over a period of ten years as an adult reader of fiction, I'd still only read a handful of women's fiction titles by and about people of color. Floating by Nicole Bailey-Williams. 72 Hour Hold by Bebe Moore Campbell. A Day Late and a Dollar Short by Terry McMillan. The Dirty Girls Social Club and Playing with Boys by Alisa Valdes-Rodriguez. Good Hair and Who Does She Think She Is? by Benilde Little. What Looks Like Crazy on an Ordinary Day, I Wish I Had a Red Dress, Babylon Sisters and Seen It All and Done the Rest by Pearl Cleage—whom I adore. An infinitesimal fraction of the chick lit, women's fiction, literary fiction and romance I'd read during that period.
So there I was, a bona fide POC author of black romance who had read ZERO African American romances. Can you say #EPICFAIL?
I realized I needed to make a bona fide effort to discover books authored by POC authors and about characters of color. So when the #WeNeedDiverseBooks campaign arose in response to the lack of diversity on author panels at a celebrated book event one year, it was a message I understood well. Children of all races and ethnicities need access to diverse books. They needed to see themselves on book covers. To get lost in stories about characters that resembled them, from families and neighborhoods much like their own.
The extension of that movement, #WeNeedDiverseRomance, also hit home. Not only as a black author who wants to be widely read, but as a black reader who didn't discover fantastic romance authors like Beverly Jenkins, Brenda Jackson, Francis Ray, Donna Hill and Rochelle Alers until much later in life. This movement has also led me to discover fabulous Indian, East Asian and Latinx authors. Authors I wouldn't have discovered, had I not been actively seeking them.
So to those who question the need for the #OwnVoices campaign in publishing I say, all things being equal…things are by no means equal. When they are, we can celebrate the superfluousness of such a campaign. In the meantime, I will continue to expand my horizons by reading broadly.
I am proud to write for Harlequin Desire, with its ever-expanding roster of #OwnVoices authors, like Zuri Day, Yahrah St. John, Jayci Lee and Robin Covington, to name a few. And I'm thrilled to see new deals for #OwnVoices authors in other Harlequin imprints. But there is still a lot more work to be done.
---
About Secret Heir Seduction:
Can he tell her the truth…this time?
Will he risk everything for a reunion?Will she give him the chance?
Discovering he's a long-lost heir isn't the only surprise awaiting Darius Taylor-Pratt in Royal, Texas. He's next door to his ex after five long years. Darius broke off his red-hot relationship with designer Audra Covington without explanation. He still has regrets…and truths he's hiding. Rekindling their flame may cost him…especially when new secrets surface to threaten their second shot at seduction.
A version of this post also previously appeared on contemporaryromancecafe.com.