As we wind down SYTYCW 150, the holidays are just around the corner. Do you have your wish list ready? Well, the editors at Harlequin do!
This month, we're shining a spotlight on our series categories to help you find a good home for that story you've been working away at. Whether your story sweeps us away to small-town Montana, a busy London ER or a medieval French court, there's a category for it. And to celebrate your efforts—and the holiday 150 season—we're gifting you with some trade secrets. 😉
We asked the series editors at Harlequin to share their story wish lists with us. Want to know what tropes and trends are most popular, and what our series editors are dying to see in a new submission? Read on to find out!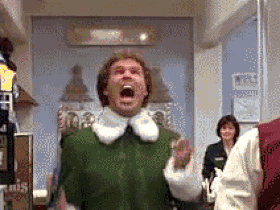 INSPIRATIONAL, HOME & FAMILY
Love Inspired
Wish list: Amish stories; Westerns (cowboys/ranchers, etc.); babies/children (twins, triplets, kids under eight); secrets stories (secret babies, secret marriages, secret spouses)
Editor faves: single dads, small towns, animals, humor/quirkiness, unexpected plot twists
Remember, these stories are about family and community, and feature strong and relatable H&Hs with a core of kindness and whose partnership is equal.
Heartwarming
Wish list: stories that feature a strong sense of friendship and community; stories featuring active careers (cops, cowboys, doctors, etc.)
Things we see a lot of: chef heroes, bakery stories, romances about fixer-uppers (home and garden). We're open to new themes, but if you've got a unique angle on these, send it in!
Remember, these lengthier stories feature characters with traditional values whose stories unfold in a wholesome way.
ROMANCE
Medical
Wish list: stories featuring single dads; children's transplant units; H&H dealing with physical challenges and overcoming them; stories set in big cosmopolitan cities (London, Sydney, Paris, NYC); stories featuring higher sensuality
Popular themes and storylines: reunion stories, weddings, guarded hearts, rags to riches, royal/aristocratic docs, babies (pregnancy, secret babies, conception issues/assisted pregnancies), single parents, friends to lovers, holiday romances, falling for the boss, marriage reunited, marriage of convenience, falling for the boss, one night to unexpected pregnancy, fertility/health issues
Harlequin Romance
Wish list: surrogacy stories, couples reunited, curvaceous heroines (not currently looking for Westerns).
Popular themes and storylines: office romances; reunions stories; weddings or runaway bride; holidays and snowbound romances; rags to riches; royalty/aristocracy/sheikhs; secret babies/pregnancy and "in need of an heir"; friends to lovers or shared past; marriage of convenience; damaged/guarded heroes
Remember, these romances are all about glamourous settings, rich, commanding men, and strong intelligent heroines!
Special Edition
Wish list: diverse characters, military themes, urban settings, stories featuring switched at birth/mistaken identity/back from the dead. Fresh twists on classic tropes are a must!
Popular themes: babies/pregnancy, Westerns, instant families, single parents, pets, military, weddings
Remember, these stories feature relatable, proactive leading couples – people you could meet in real life! Sensuality ranges from sweet to sizzling!
HISTORICAL
Harlequin Historical
Trending now: marriage of convenience, governess, Cinderella or Ugly Duckling stories, strong and rugged alpha heroes.
Diverse characters from all backgrounds and walks of life are always welcome!
Remember, these are rich and emotionally intense stories with sweeping settings that span history – from ancient civilization up to World War II.
PASSION
Dare
Wish list: Nordic heroes; diversity; badass/go-getter heroines who are empowered in their sexual life as well as their personal/professional life; heroines as the boss (along with original and realistic reasons the hero is working with/for her).
We want original, glamourous international settings, high-stakes romance and alpha heroes who meet their match in strong, sexy heroines. And of course, emotional growth to go with the detailed sexy-times!
No Western, military, law-enforcement or sports stories, and no paranormal or historical, please! J
Desire
Wish list: dramatic and sensual soap opera plots; unique twists on pregnancy/baby stories; first-person POVs; wealthy heroines (doesn't always have to be the hero); and more authors of colour writing for Desire.
What's selling: some pregnancy/babies stories but not necessary, rich ranchers (wealth in Westerns), a range of emotions ("we want to laugh, cry, and be swept away!").
Popular themes: marriage of convenience, friends to lovers, enemies to lovers, weddings, Christmas.
Presents
Popular tropes: marriages of convenience and secret babies. These well-loved story lines feature a couple bound together by circumstance, meaning they can't escape their magnetic attraction!
Readers particularly love an alpha hero who has most of the control in the beginning – he dictates the terms, but it doesn't mean your heroine can't be empowered!
An intense focus on the couple – no focus on community and little to no secondary cast.
SUSPENSE
Love Inspired Suspense
Wish list: Amish, Westerns (cowboys/ranchers), secret babies, protecting babies, amnesia, secret identities, law enforcement heroes, military themes, diverse characters
Remember, these riveting stories feature strong characters in suspenseful situations. The heroes are courageous and protective and the heroines are not damsels in distress, but equals!
Intrigue
This editorial team is always on the lookout for a great mystery with diverse characters!
Remember, a complex mystery is at the centre of these romances. We want fast-paced stories featuring a leading couple whose attraction is as intense as the high-stakes situation they find themselves in.
Romantic Suspense
Wish list: Western, law enforcement and military themes, diverse characters, reunion romances, natural disasters, families with scandals/secrets, and (of course) babies!
Not looking for: royalty, lighter-hearted stuff, anything too close to current events
Classic themes include: revenge, women in jeopardy, espionage, family, Westerns, military and law enforcement. Remember, these are big, sweeping romances amid danger and suspenseful plots and settings!
So there you have it! An editor's wish list like no other. If your story already takes this into account, good on you! But don't be discouraged if it doesn't. Remember, the 150 challenge is an open submission call, and we always encourage aspiring writers to take check up on our series guidelines and the things we share on SYTYCW—you can tweak your WIP to fit, or simply remember this for next time!
You love hearing the editor's comments, but we'd love to hear from you! Share your favourite series, hooks and tropes in the comments below!